OUR PEOPLE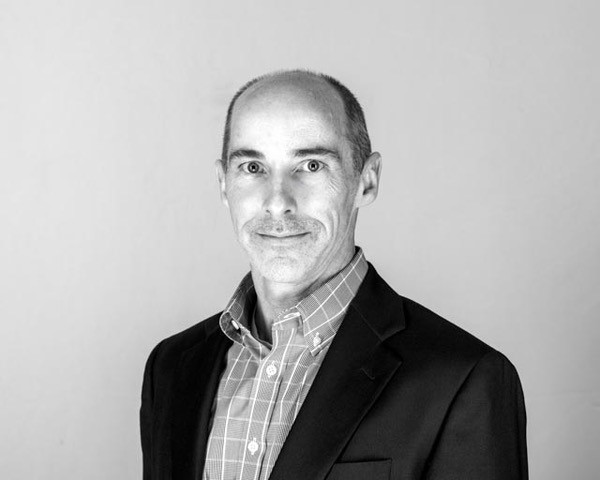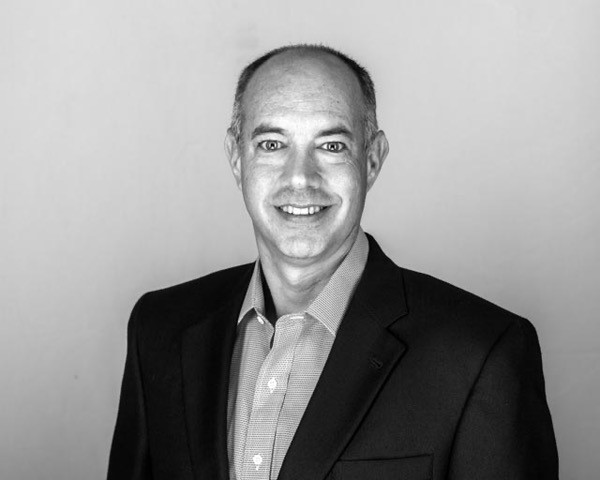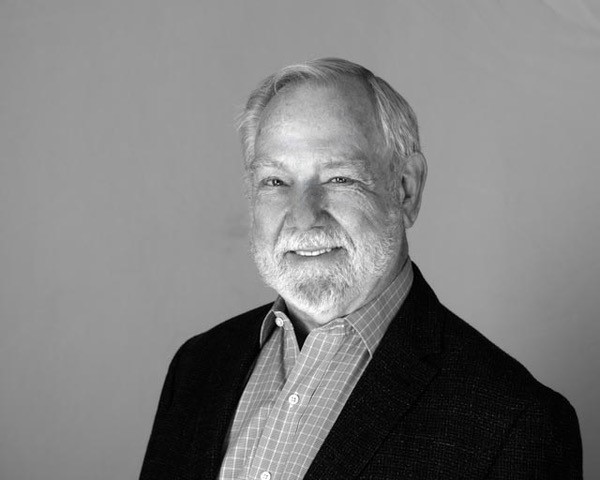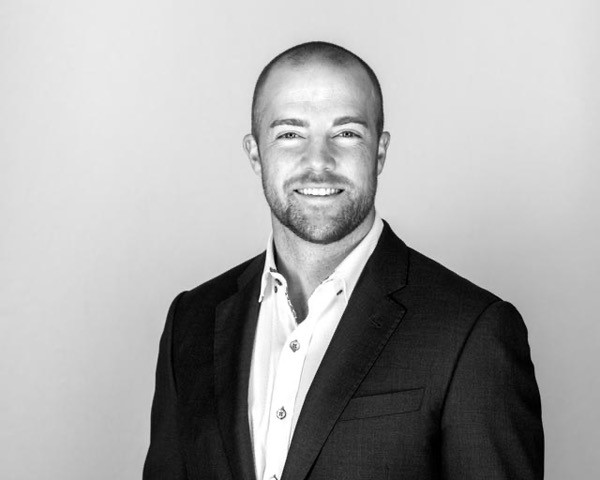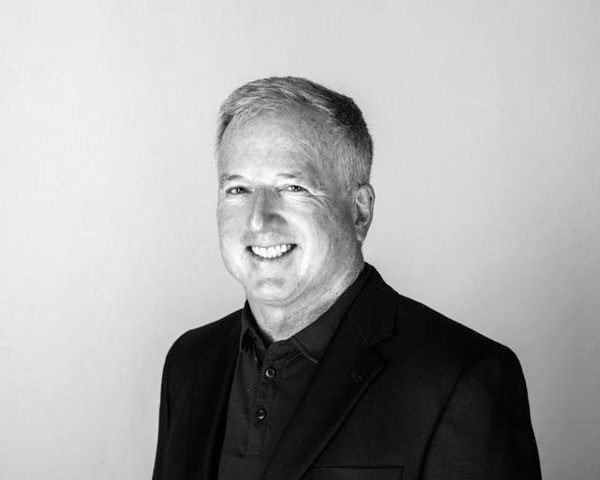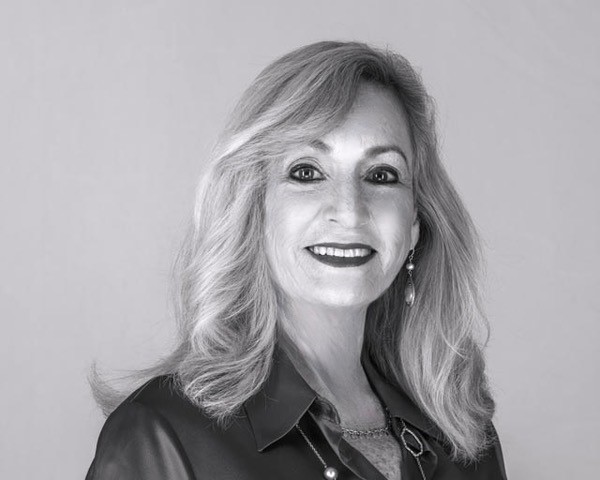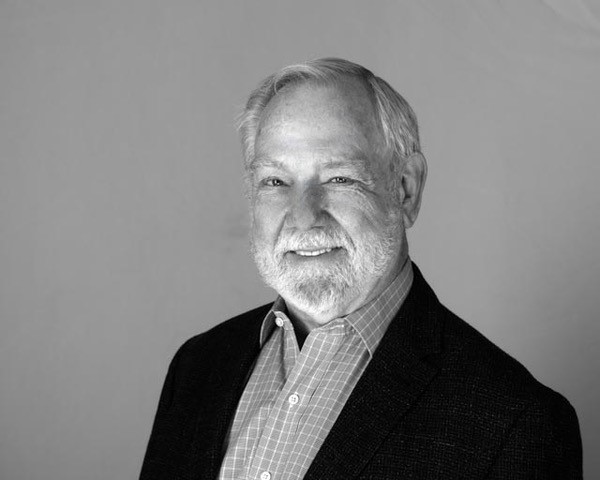 Andrew Gerdes

Founder, CEO Conquest Design & Development Group, LLC
After 40 years, Andy continues to enjoy a robust career as a successful commercial architect and entrepreneur. 
Before founding Conquest Design & Development Group, Andy served as a partner of KSA, Inc., a prominent commercial firm focused on the South-Central US. Andy adapted the best practices of offering a complete solution to a select clientele of consulting, management, engineering, architecture, planning, surveying, and construction services to scale.  
Recruited to become a principal of the firm Vincent Associates, in 1994, Andy built a strong corporate restaurant business portfolio and took the lead in administrative management, development and firm marketing; again, applying his holistic approach of complete solutions to large corporates outsourcing real estate functions and oversight. 
In 2000, Andy co-founded GHA-Architects, continuing the business on high profile brands for large corporate expansion. Over the last 21 years, his firm has built a successful holding company, with over 120 employees by 2019, and the addition of a rapidly growing MEP Engineering division. 
With an ability to build long and lasting client relationships, Andy has led his architectural teams through decades of repeat business with brands like Spoons, Chili's, Cozymel's, On the Border and Macaroni Grill. He continues to maintain 70+ active client relationships all over the world, including in Asia, Canada, the Middle East and Europe. Other big brand clients of long standing include Verizon, FEDEX, Sally's Beauty Supply, Cycle Bar, Buffalo Wild Wings, Main Events, Bowlero and many, many more. 
EXPERTISE 
AIA (American Institute of Architects) licenses in 49 states

 

LEED Accreditation (Leadership in Energy and Environmental Design)

 

NCARB (National Council of Architectural Registration Board)

 

ICC (International Code Counsel)

 

Licensed Real Estate Broker – Texas

 

Bachelor of Architecture, Texas Tech University

 
Grant Claussen
President, Conquest Engineering, Shareholder, and Board Member of Conquest Design & Development Group LLC 
Grant received his BS in Electrical Engineering from the University of Florida. He has over 25 years of engineering design experience across many sectors including commercial, healthcare, industrial, government, military, multi residential, and laboratory industries. Grant's extensive experience includes equipment connection design, general power, lighting, and lighting controls, COM check, fire alarm systems, medium and low voltage systems, photovoltaic, lightning protection, fault analysis, short circuit, and coordination studies for MV and LV systems. Grant is also skilled in building information modeling, including BIM 360, Navisworks and Clash Detection and Resolution. 
Over the next 10 years, Grant served as a Senior Electrical Engineer with Affiliated Engineers, Inc. providing whole-mission solutions for complex building, energy, and utility projects; and with HM Yonge MEP planning and design services to the public, military, institutional and private sectors then Senior Electrical Engineer and EE Department Head for Gulf States Engineering a multidiscipline engineering firm with experience in heavy industrial, commercial, and government projects. Grant then became Vice President of Design & Engineering for BES Design/Build, before leaving Florida to Dallas based MEPCE as Director of Engineering, where he led new business development, training, and a team of more than 20 MEP professionals for government and educational projects. 
In 2020, Grant joined Team Conquest and today, as President of Conquest Engineering, leads the MEP firm in providing design and consulting services to restaurant and retail clients, high rise offices, hotels, outdoor space projects, airports, hospitals, high-tech/distribution centers, and multi-family projects across the US. 
EXPERTISE 
Licensed Professional Engineer in 40 states

 

Bachelor of Science in Electrical Engineering, University of Florida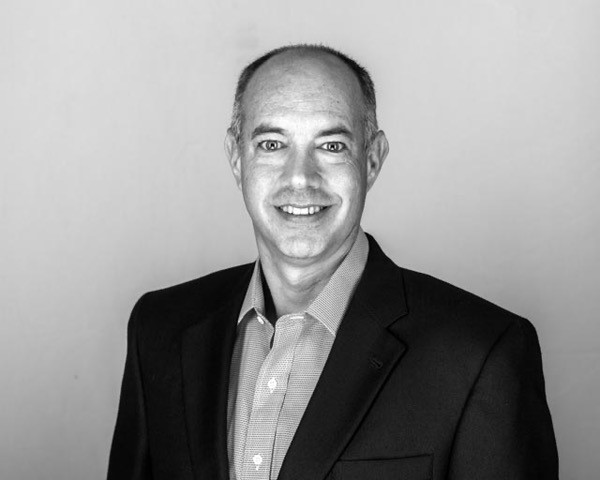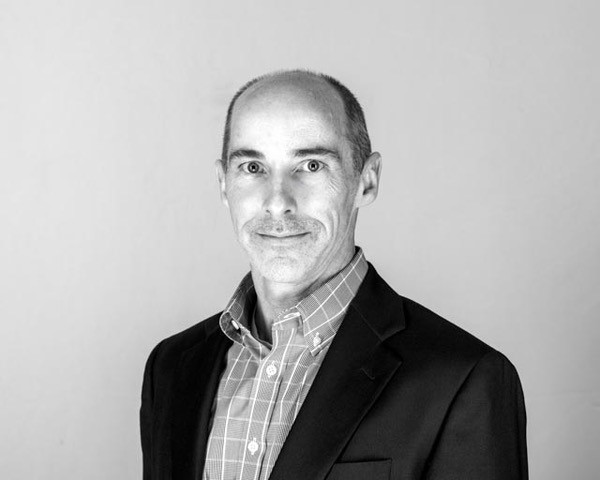 Daryl Atwood
Vice President of Conquest Architecture, Shareholder, and Board Member of Conquest Design & Development Group LLC 
Daryl is a native Texan, born in and residing in Dallas. He earned his Bachelor of Architecture Degree from Texas Tech in 1992, and has 30 years of professional experience. 
Prior to his work with Conquest, Daryl launched his career as an architect working on nationwide expansion of Walmart, Sam's Club, and Marriott Corporation expansion with BSW Architects in Tulsa, which was then a Top-10 architectural firm in the commercial and restaurant sector. Following, Daryl continued his leadership role in the design and program expansion of Fairfield Suites, Residence Inn and Courtyard.  Daryl became widely known as co-creator and design team lead for the Townplace Suites brand and led its expansion across the US. 
The lure of the corporate side of architecture brought Daryl back to Dallas as a Project Director at TGI Fridays and the Carlson Restaurant Group. For the next 3 and a half years, Daryl led the "Trees to Keys" rollout of 10-12 projects a year with oversight of the entire spectrum of development. He worked closely with the real estate team in lease assistance, designing each project for the site, hiring outside architects and engineers, overseeing project construction with on-site supervision weekly, and working closely with restaurant operations teams prior to opening. 
In 2001 Daryl joined Conquest's predecessor, GHA-Architects on the path to partnership. Today, he leads a large architectural team servicing some of the firm's longest standing big brand restaurant and entertainment clients nationwide. Some of these notable historic and current clientele include TGI Fridays, Rockfish Grill, The Keg, Oceanaire, Bowlero and Scooters Coffee. 
EXPERTISE 
AIA (American Institute of Architects)

 

NCARB (National Council of Architectural Registration Board)

 

Bachelor of Architecture, Texas Tech University

 
Ryan Moore
Vice President of Conquest Architecture, Shareholder and Board Member of Conquest Design & Development Group LLC 
Ryan is originally from Colorado and resides in North Texas.   He earned his Bachelor of Environmental Design, Architecture, Design Studies at University of Colorado at Boulder, and then his Master's degree in Architecture from the University of Texas Arlington. He has 11 years of professional experience.  
He began his architectural career with SpacePlan in Frisco, Texas where he was Director of BIM CAFM & Special Projects leading field verification, training, consulting, architectural software configuration and account management.   
Ryan worked as a BIM consultant while serving in the Army National Guard in Texas prior to joining GHA-Architects in 2016 as a BIM coordinator.  In 2017 he was promoted to Project Manager leading architectural design teams, practicing in multiple industries across the US and Europe.  He took the lead on REVIT implementation and training firmwide and has been key in the Company transition to nearshore outsourcing in Mexico. 
Ryan was promoted to Vice President of Conquest Architecture in 2022. Today his clientele includes such names as: Inspire Brands – Jimmy Johns, Buffalo Wild Wings, Dunkin Donuts, Sonic, Hart House, Tender Smokehouse, Pitfire Pizza, Salt & Straw, Valvoline, AutoNation, Service King, Maple Street Biscuit Café, Cracker Barrel, Dave's Hot Chicken, Salad & Go and Boston's Pizza. 
Ryan developed the equine design group within Conquest, leading business development and innovative modern design for some of the most iconic public figures of our time in their passion for equine sports facilities design. 
EXPERTISE 
AIA (American Institute of Architects)

 

NCARB (National Council of Architectural Registration Board)

 

Revit Architecture Certified Professional

 

Bachelor of Environmental Design, Architecture, Design Studies, University of Colorado at Boulder

 

Master of Architecture, University of Texas at Arlington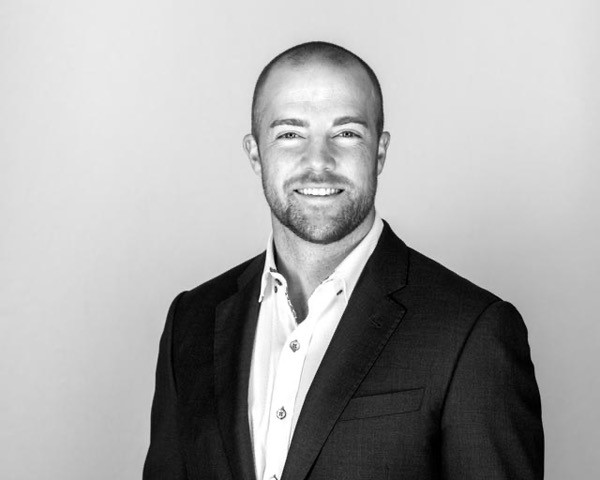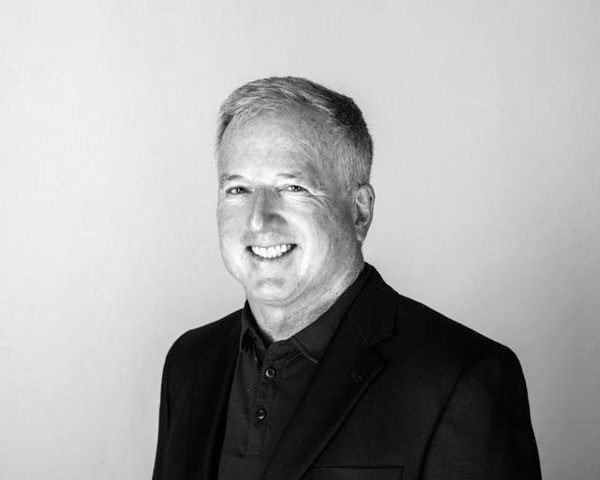 Jim Farrell
Chief Financial Officer, CPA, Shareholder and Board Member of Conquest Design & Development Group LLC 
Jim is originally from New York and graduated from State University of New York with a BS in Accounting, Minor in Economics. Jim has over 30 years' experience in finance and accounting as a leader and financial strategist optimizing valuations, profits, and growth with a wide breadth of experience in start-ups, mid-market and Fortune 500 companies. 
Jim is an award-winning CFO with many accomplishments as recognized by his industry peers., including winning the 2011 Dallas Business Journal CFO of the Year, Private Companies, $100M to $499M.  Additionally, he was a finalist in the 2017 Financial Executive of the Year, Middle Market Companies hosted by the D CEO Financial Executives Awards. Prior to working at Conquest, Jim has served as the CEO/CFO of Synctive, LLC, CFO of EBB Group, CFO of Globus Management Group, CFO of AIT, and CFO of Sabine Production Partners. 
His experience highlights includes:  Accounting Leadership, Cash Management, Mergers and Acquisitions, IPOs and Roadshows as applied to: Aerospace Contracting, Technology/Software,  Manufacturing/Automation, Supply Chain/Logistics, Oil & Gas/Energy, Commercial Real Estate, Architecture/Engineering Services, Commercial Construction and Business Services. 
EXPERTISE​ 
Bachelor of Science in Accounting, State University of New York College at Oswego

 

Certified Public Accountant, Texas

 
Tracy Glover
Chief People Officer, Shareholder and Board Member of Conquest Design & Development Group LLC 
With a history of private capital investments, corporate growth and real estate development, Tracy became a management consultant to the company's predecessor in 2015.  Today, she is on the Conquest Board of Directors with an active role addressing the following:
Business Development in collaboration with the firm's Chief Development Officer
Recommending and implementing growth strategy across the enterprise in collaboration with the leadership team.
Supporting the CEO to develop and promote the firm's vision, mission, core values, short term initiatives and long-term plans. 
Overseeing Human Resources policies and initiatives.
Collaborating with the firm's CFO and Board to ensure the company's financial position.  
Tracy has a 30+ year career in business services consulting.
Throughout the 1990s, Tracy directed the International Financial Services Practice for New York based retained executive search and management consulting firm, Warren Management Consultants.  Her clientele included such major corporates as GE Capital, Chase, Goldman Sachs & Alliance Bernstein.  She executed assignments on the ground in 22 countries in Europe, Asia, and Latin America.  She also launched the MWBE business of The Glover Company.  Her early career began at The Mercantile National Bank, a major commercial bank in Texas.
In 2009, Tracy founded Black Deer Ventures, a private equity deployment and talent acquisition boutique. Through strong relationships with private equity partners, family offices, and debt providers across the United States, Ms. Glover and her partners provided a wealth of private capital for private companies. Transaction targets are operating companies with $10 million + in revenues and EBITDA of $2 million+. Investments targeted "C" level executive led acquisitions, generational transfer as well as liquidity events in: commercial real estate, business services, manufacturing, distribution, healthcare and SaaS.
Tracy is a Judicial Appointee to the Civil Commission of Denton County, Texas, and Vice President of the Board of Directors of The Pilot Point Chamber of Commerce.
Tracy and her family are registered breeders of Arabian Horses with competitors in multiple disciplines across North America.